What are the types of voltage regulators


Site Editor
What is a voltage regulator?
A voltage regulator is an electrical device whose sole purpose is to maintain a constant output voltage. It provides the desired output voltage regardless of changes in input voltage or load conditions. A voltage regulator minimizes voltage variations to protect equipment. It provides power as an auxiliary power supply to minimize voltage variations and provide a stable output.
The company's voltage regulators are broadly divided into three main categories, Relay Type Voltage Stabilizer、Servo Voltage Stabilizer、 Thyristor Voltage Stabilizer.There are more than thirty models.
Among them, relay type voltage stabilizer contains Relay Type Voltage Stabilizer、LED Display Automatic Voltage Stabilizer、Wall Mounted Voltage Stabilizer、TM Series AC voltage stabilizer、Relay Automatic Voltage Stabilizer、Portable Voltage Stabilizer with USB Function.
Stand Relay Type Voltage Stabilizer: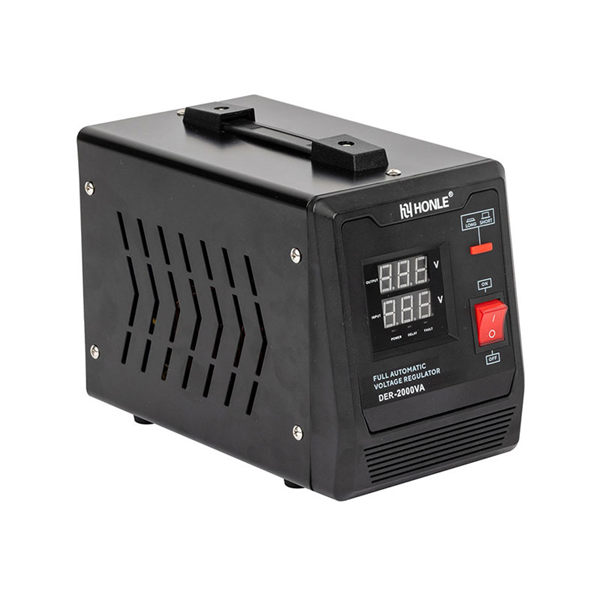 This type of regulator it owns the wide input voltage range, compact size, light in weight, delay output, little wave distortion and reliable, strict design and accurate assemble. this kind of stabilizer can add voltage regulating function also. In one word, this regulator sells very well because of its competitive and stable performance.
It is suitable for air conditioners, rice cookers, water heaters, UPS, microwave ovens, washing machines, electric kettles, etc.
LED Display Automatic Voltage Stabilizer(SVC high accuracy full automatic AC voltage stabilizer):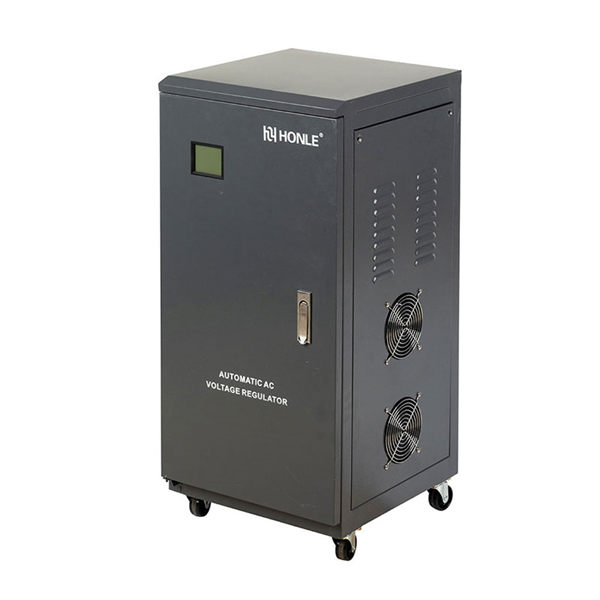 SVC high accuracy full automatic AC voltage stabilizer is made of regulator, servo motor, automatic control circuit and so on. When the voltage of the network is not steady or the load varies, the automatic sampling control circuit makes a signal to drive the servomotor to adjust the postion of the carbon brush of the regulator so as to have the output voltage regulated to the rating and to obtain the steady state. This machine has advantages of small volume, light weight, undistorted waveform, high efficiency, reliable performance , and time-delay,over-voltage,etc.,the series of stabilizer driven, of general type, the ideal voltage stabilizer sources which can be widely applied to any occasions requiring power to assure the normal operation of your power driven equipment.
TM Series AC voltage stabilizer: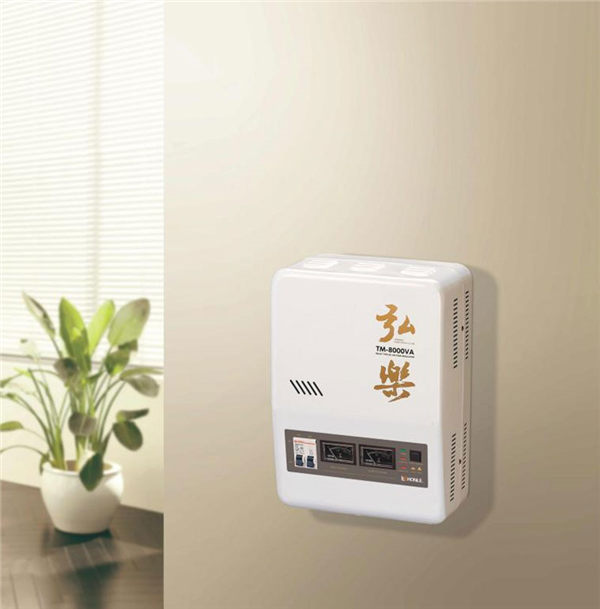 TM series AC voltage stabilizer adopt relay switch-over to adjust the output voltage , possessing the protection against time-delay, over voltage and under voltage the free switching between the electric supply and voltage stabilization, etc. It adopts the hanging type installation , which can effectively save and make use of the space , The soft overall color of streamline gives people a bright and new look . It offer the advantages of quick work , accurate timing , steady performance, safety and electricity-saving , excellent design, reasonable construction, easy operation, wide input voltage range, etc, The voltage stabilizers are the universal protectors in the high-grade household appliances, such as refrigerator, television, and so on.
Relay Automatic Voltage Stabilizer: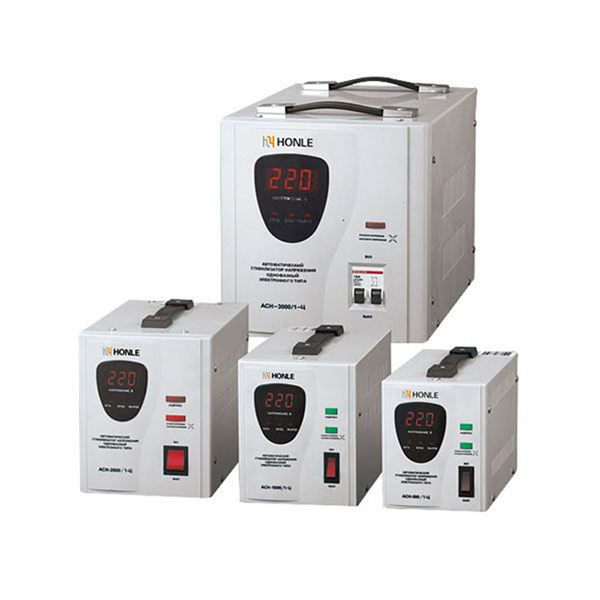 Particularly suitable for large power fluctuations, worst power supply environment because transient mutations voltage, and where voltage regulation is needed.
Portable Voltage Stabilizer with USB Function: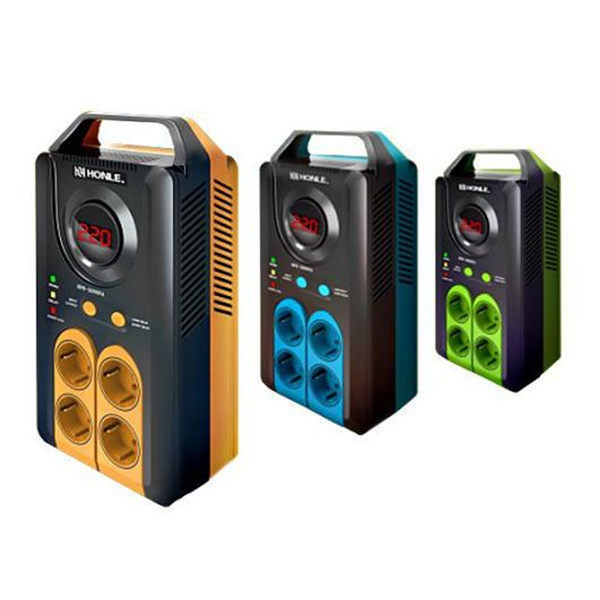 With a modern look, the PR series AC regulators are newly developed to meet the growing demand for portable power supplies.
It is applied in air conditioners, electric cooker, water heaters, UPS, microwave oven, washing machines, electric kettles, etc.
Servo regulators include:Three Phase Voltage Stabilizer: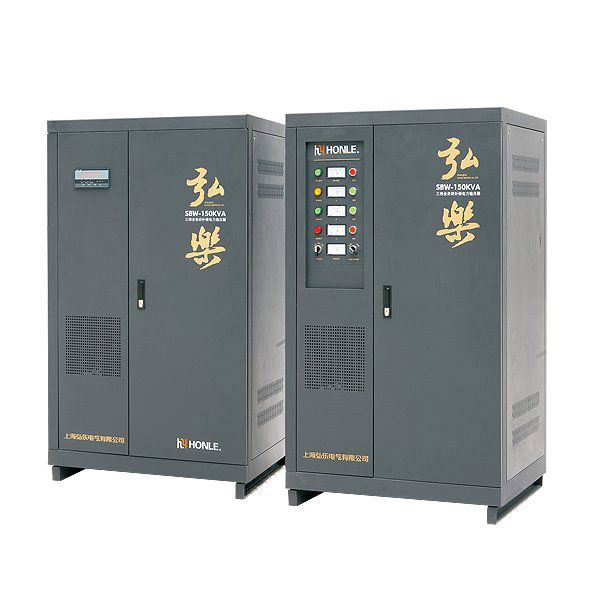 The SBW series AC voltage stabilizer is developed by our company according to the load characteristics and designed for stable AC voltage. When the external power supply network voltage fluctuates or the load changes cause voltage fluctuations, and output voltage is automatically kept stable.
This special voltage stabilizer has the characteristics of large capacity, high efficiency, small waveform distortion, stable voltage adjustment, etc., and it is suitable for a wide range of loads, can withstand instant overload, can work continuously for a long time, and can be switched by manual and automatic control. It has automatic protection devices for over voltage and over current, easy to use and install, and reliable in operation.
Widely used in the fields of post office,store,elevator, hospital, school,publishing house and stock exchange where normal voltage is in need, and also can be used in the factories of large and middle-scale industrial and mining corp.It is very much suitable for some important devices and supporting single machine.
Thyristor Three Phase Voltage Stabilizer: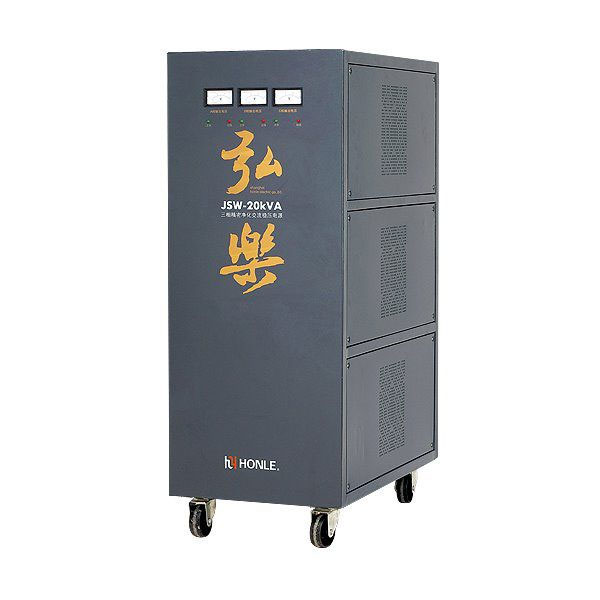 JSW three phases precision purifying ac automatic voltage regulator is by JJW series single phase ac automatic voltage regulator through the "star" connection.